You can easily cancel at any time for any reason with no fees or penalties.
You do have a few options when it comes to closing your account and how you want your funds returned. The easiest way to set this up is to go to your "Managed" tab on the website and click the small gear to the right of Add Funds.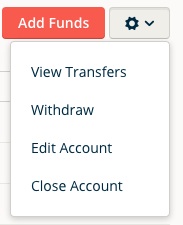 Then just select "Close Account". This will walk you through the process and flag your account to be closed on our end.
If you need further assistance or wish to discuss this further, please feel free to give us a call at 855-9SIGFIG.