Easily manage your email settings on the SigFig site.
1. Log into your SigFig account.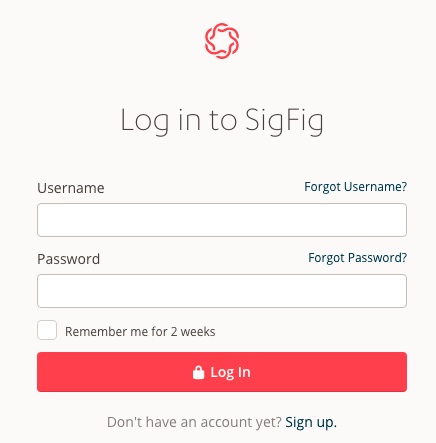 2. Click on your Username in the upper right and select "Settings" from the drop down.

3. Select "Notifications"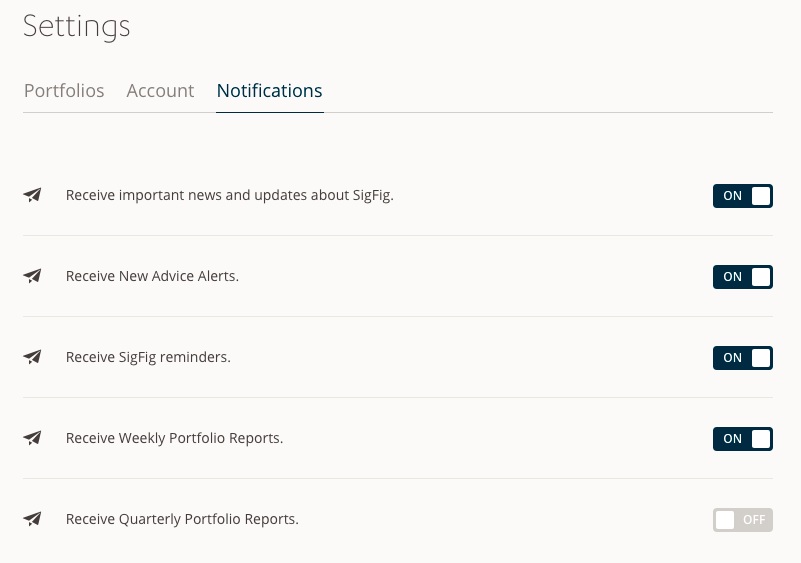 4. Flip the switches for emails you would like to receive, click Close and you're done!