Easily link your checking or savings account for withdrawals and deposits.
Here's how:
1. Log into your SigFig account and then click on the Managed tab on the left.

2. Click Withdraw on the right hand side of your managed account. You will need to press the small gear to the right hand side of "Add Funds".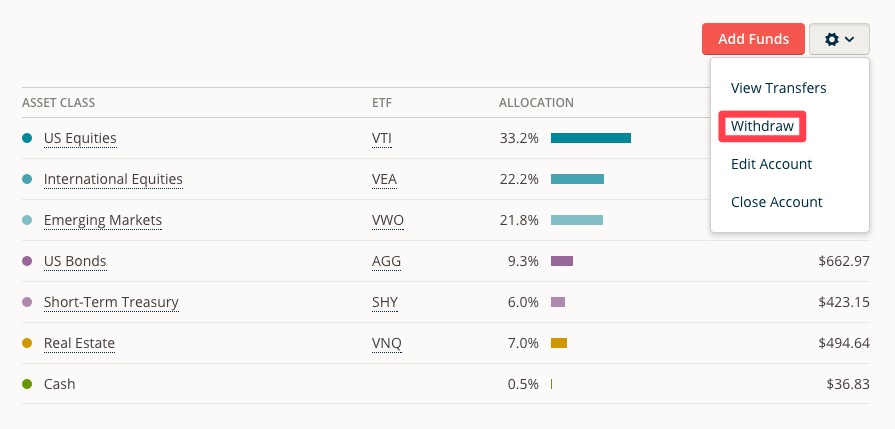 3. Enter the amount you'd like to withdraw, click Make Withdrawal and you're done! At this point, our trading team will begin liquidating the amount you have requested. Once liquidated, there is a brokerage required two business day waiting period before any funds can be moved. So expect to see your funds land in your bank account 3-4 business days after you request the withdrawal.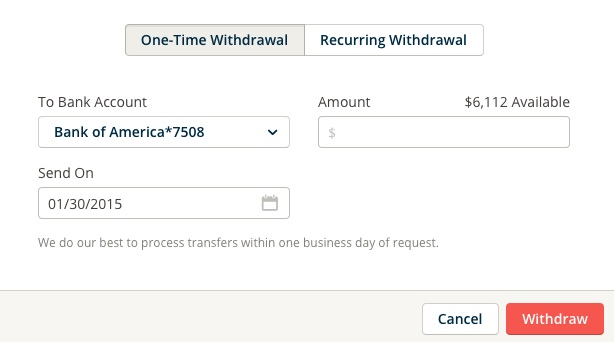 (Note: The amount available is subject to change based on market prices. If you have any questions about this or your balance, absolutely email us at premier-support@sigfig.com.)
If you need to link new bank account from the original one you have added, you can add more through the "Settings" screen. All you need to do is click on your username in the upper right and click on "Settings"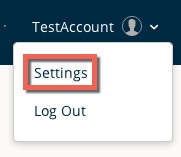 Next, just click on Bank information on the far right.

After this, just follow the instructions to link a new bank account. This will let you deposit or withdraw from a different account.