Don't worry. It is easy to delete your synced account and doing so will remove all of your data from SigFig's system.
First, Log into your SigFig account and click your username in the upper right hand corner of the screen and select "Settings" from the drop down.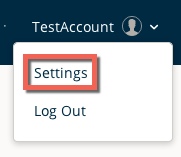 Below your synced account, you will see a button marked "Delete"

Click on this and confirm to complete delete the Synced account.