SigFig Managed accounts can be set up completely from the app itself! The process only takes a few minutes.
To do so, start on your Overview tab and select the Managed tab that you can found in the top right-hand corner of your overview screen.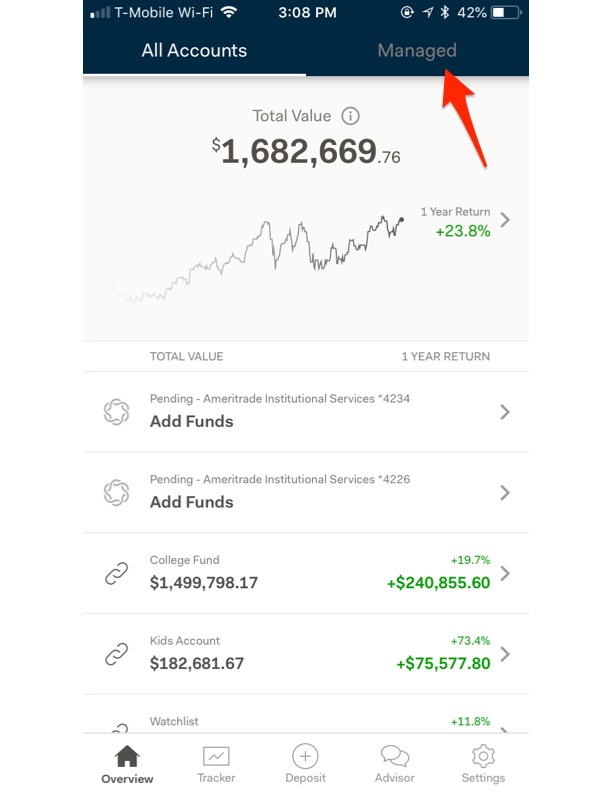 If this is your first Managed account, you can schedule an appointment with one of our Financial Advisors by select Schedule Now link on the app or you can use the "Build My Investment Plan" in the bottom right corner.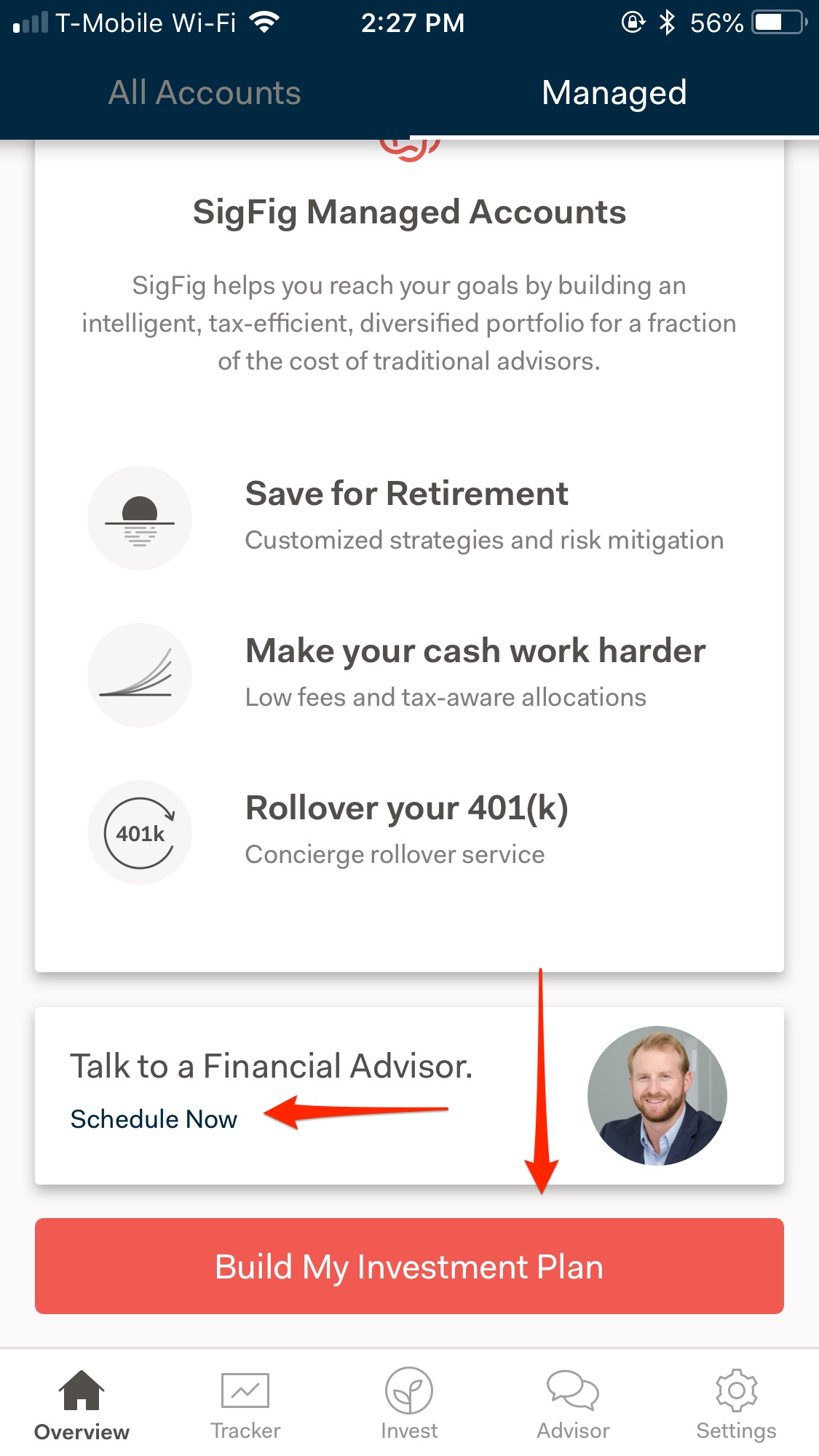 If you schedule an appointment with one of our Finical Advisors they will be able to walk you through the process. If you select "Build My Investment Plan" then t will walk you through the steps of setting a risk profile and gather some necessary information from you so we can generate paperwork that can be signed directly on the app. Follow the flow from here and answer all of the questions to the best of your ability.
Once you have completed the Build My Investment Plan section the app will provide the portfolio we recommend for you based on the answers to the previous question. At the bottom of the page select "Funds This Portfolio."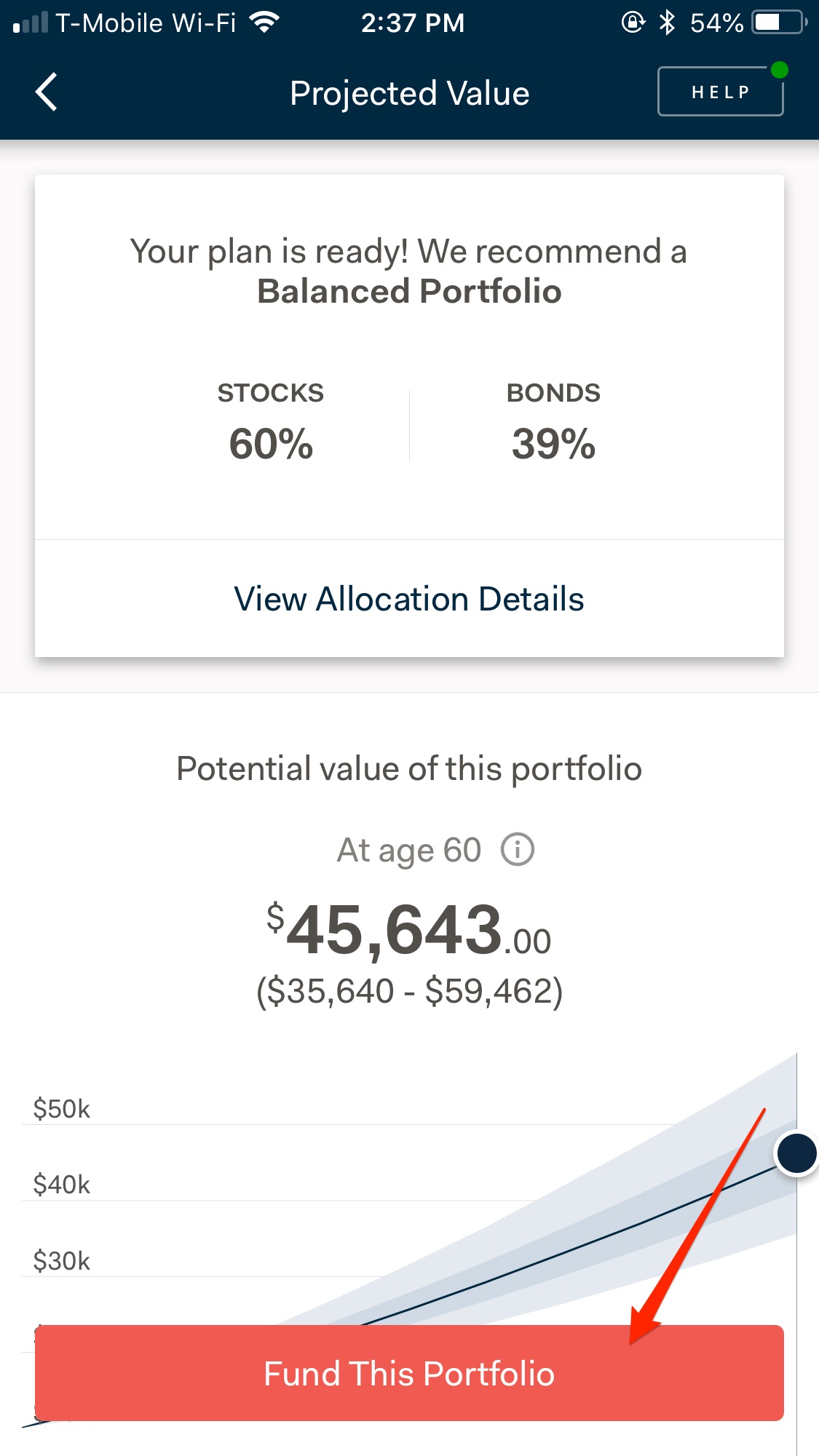 The next screen will provide two options fund with Bank Account or Investment Account. If you are unsure you can select Fund Later, however, keep in mind the account wont be able to begin management until the account is over our minimum balance of $2,000.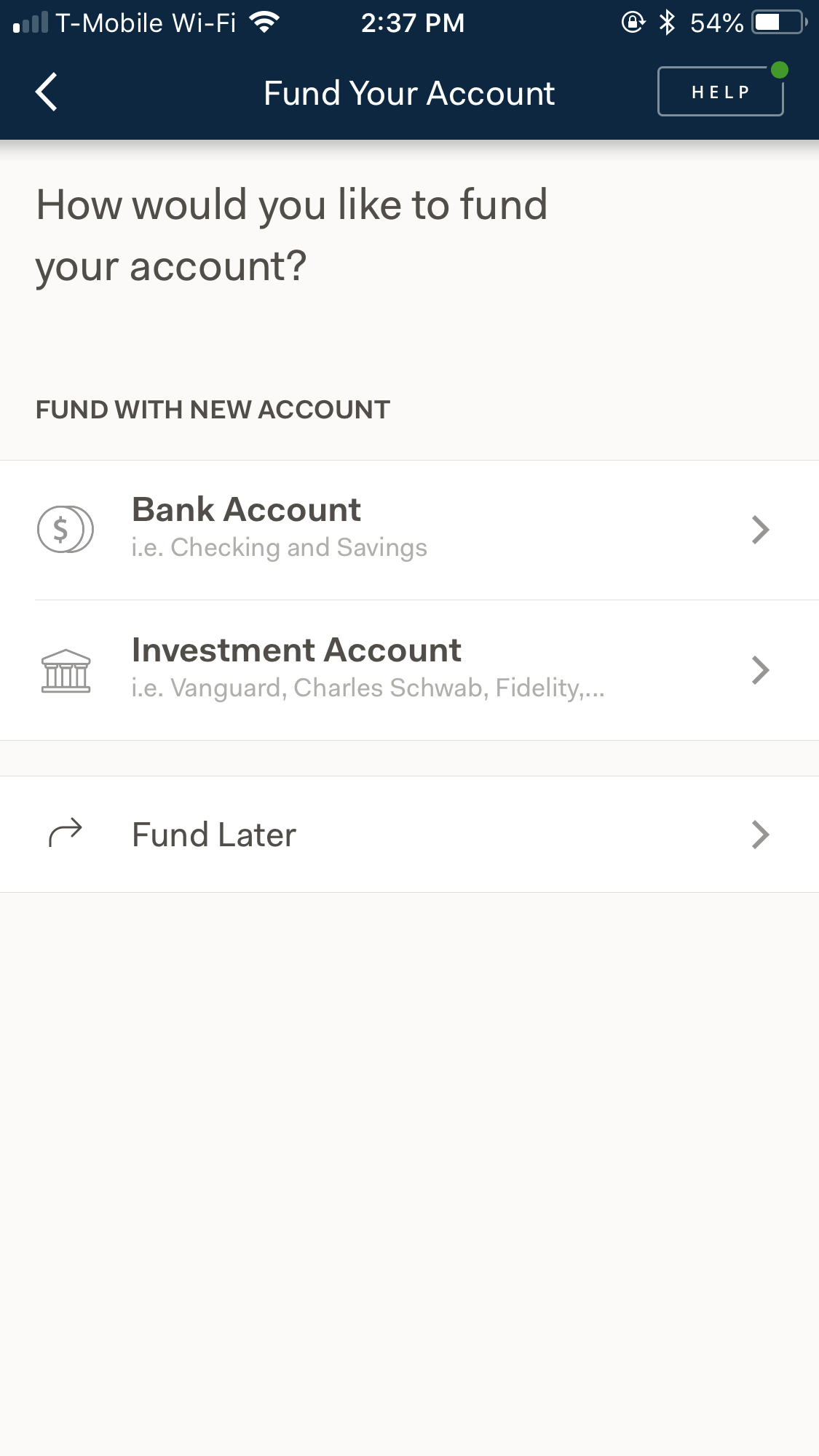 From the Fund You Account section, it will walk you through the paperwork details where you will answer all necessary information needed to open an account with SigFig.
If you run into any problems along the way, please feel free to email us at premier-support@sigfig.com