If you are looking to see the allocations for how exactly you will be invested, there are two places you can check.
If you do not have a SigFig Managed account yet, then you can go to the Guidance Page at the top of your screen. The allocations for your optimal portfolio will be displayed on this page.
If you already have a SigFig Managed account, you can just follow the steps below.
1. Log into your SigFig account.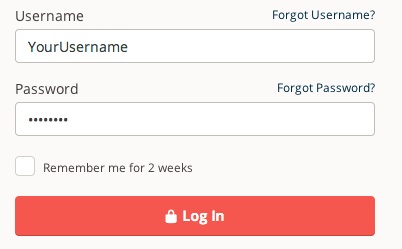 2. Click on Managed tab at the top of your screen.

3. This will display all of your managed accounts. First, click on the portfolio whose allocation you want to edit, this will display more details. To edit the risk profile, press "Edit Allocation" on the left hand side of the screen.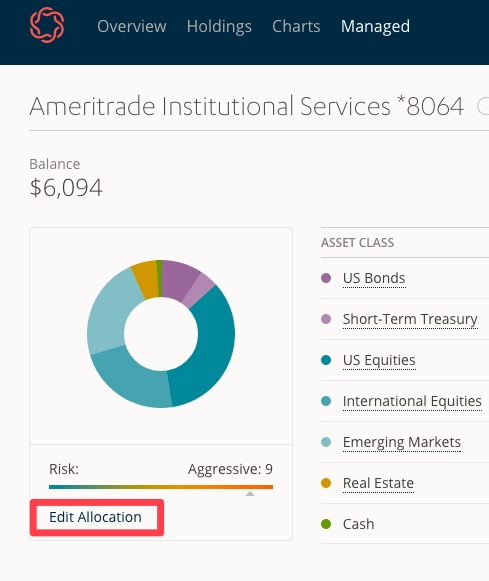 4. One the account has expanded, you will see the full Risk Slider Bar and the Proposed Allocations below it. This will give you a full breakdown on the account.
If you wish to look at more allocations, feel free to slide the bar up and down to see how the allocations would change. These changes will not be locked in until you press the "Set Allocation" button at the bottom.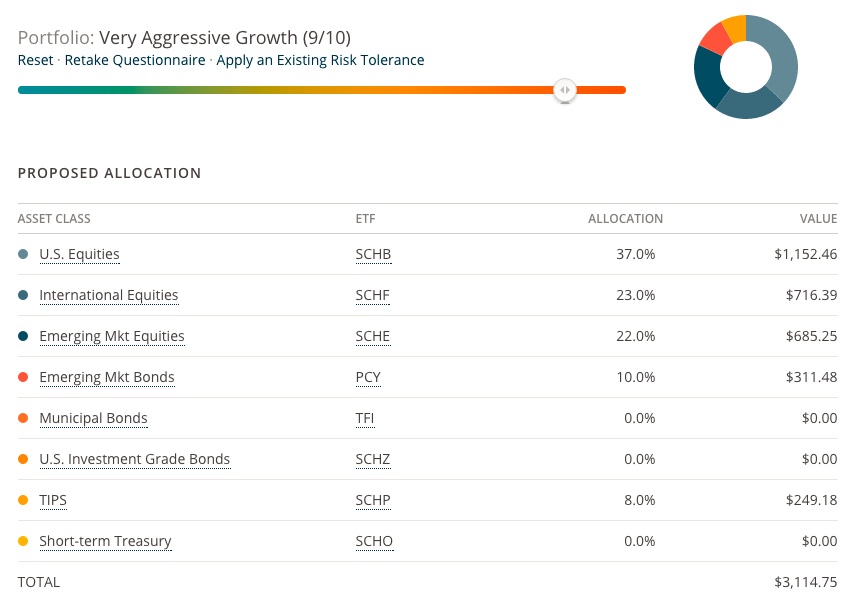 We identified six key asset classes through which we cover a substantial portion of the investable world. These asset classes hold the biggest impact on returns and allow us to diversify your portfolio on two levels: investing in an asset class ETF provides security-level diversification, while investing across asset classes provides exposure to many different markets. We keep costs down by focusing on commission-free index-based ETFs from Vanguard, iShares, and Schwab. These widely-held, seasoned ETFs are broadly diversified within each asset class we focus on: US-based stocks, US-based bonds, developed and emerging market stocks, real estate, and short-term US Treasury securities. Learn more about ETFs and how we invest here.
Questions? Reach our excellent Customer Success team by:
- Live Chat on the SigFig site
- Phone at 1-855-9-SIGFIG
- Email at premier-support@sigfig.com
* Market conditions are what they are, this is an estimate and your actual asset allocation will be determined on the day trades are made.